LIVER CANCER (HEPATOCELLULAR CARCINOMA, HCC)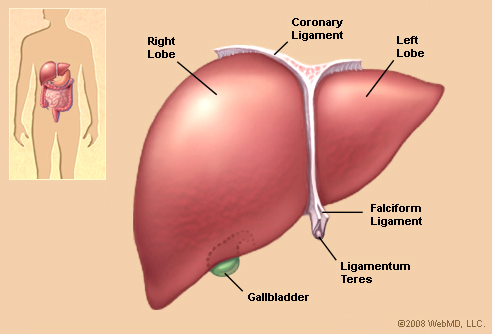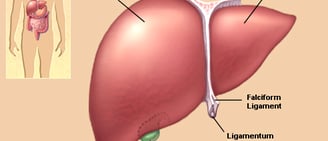 WHAT IS LIVER CANCER?
Abnormal and unrestricted growth of liver tissue forming a mass/tumour which tends to invade the adjacent structures and spread through lymph and blood. It can arise from any component of the liver tissue; however commonest one is hepatocellular carcinoma which arises from the cells which form the ducts in liver. It is much more common in men than women.
WHAT ARE THE SYMPTOMS OF LIVER CANCER?
These include:
Unexplained weight loss

Weakness

Upper abdominal pain

Lump in abdomen/ Abdominal distension

Worsening liver failure in a known case of cirrhosis

Worsening fever

Jaundice

Early liver cancer may have no signs or symptoms. Some may be diagnosed incidentally during ultrasonography for other causes.
WHAT ARE THE TESTS TO DIAGNOSE LIVER CANCER?
Ultrasonography: This is simplest and most commonly used test for detection of liver cancer. However it only gives some idea regarding the nature of the disease.

Studies to decide stage of cancer: Computed Tomogram (CT scan), MRI and PET scan. Detailed imaging of the liver and surrounding structures, involvement of blood vessels and to detect spread of the disease and planning for surgery/ radiotherapy

Serum Alfa Fetoprotein levels: Increased AFP levels are suggestive of liver cancer. However, AFP level can also be normal in some patients with liver cancer. AFP level can be used for treatment monitoring and follow up.
WHAT ARE THE STAGES OF LIVER CANCER?
There are four stages
Stage I: When cancer is small and confined to liver

Stage II: When there are multiple large tumours or involvement of blood vessels

Stage III: When main blood vessels or adjacent organs are involved

Stage IV: When cancer has spread to distant organs or lymph nodes
WHAT ARE THE TREATMENT OPTIONS FOR LIVER CANCER?
Treatment depends on various factors, most important being the function of the normal liver and stage of the disease. Various staging classification systems are available, most commonly used system is Barcelona clinic Liver Cancer (BCLC) and Hong Kong Liver Cancer staging (HKLC). These help in taking individual treatment decisions.
Early tumours can be treated by local therapy like injecting chemicals, or destroying tumour cells with heat or freezing. These modalities are particularly useful in patients unfit for major surgeries.

Surgery: This entails removal of involved part of liver or liver transplant in selected cases.

Targeted therapy: in advanced cases, where surgery is not feasible or contraindicated targeted therapy in the form of oral Sorafenib tablets are given to improve symptoms and prolong life.

Liver directed therapy: in case where, tumor is very large or remnant liver is small, some treatments like trans-arterial chemoembolization (TACE), trans-arterial radio embolization (TARE) or portal vein embolization (PVE) can also be offered before surgery.
FOLLOW UP
After any modality of treatment, a strict follow up is important to pick up complications or recurrence of disease as early as possible.
Liver is the largest solid organ in the body, situated on the right side of the abdomen below the bony rib cage. It is an organ with very rich blood supply and has a multitude of functions like forming bile, digestion of fats, breakdown of proteins, storage of energy, producing vitamins, degrading toxins and forming blood coagulation factors. It has a unique ability to regenerate even after a major portion is resected. It has two major 'lobes' and is anatomically and functionally divided into 'segments'.