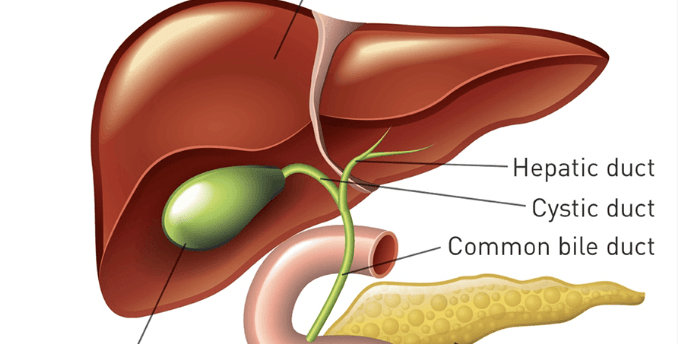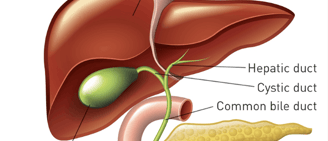 WHAT IS GALL BLADDER CANCER?
Abnormal and unrestricted growth of gall bladder tissue forming a mass/ tumour which tends to invade the adjacent structures and spread through blood and lymph. It can arise from any component of the gallbladder tissue; however commonest is one arising from the glands in the lining (adenocarcinoma). Most of the cases are diagnosed in advanced stages.
WHO IS AT RISK OF GETTING GALL BLADDER CANCER?
Gall bladder cancer is more frequent in elderly, obese females. There is also association with long standing gall stones and gall bladder cancer. Very high number of cases are observed in Northern India.
WHAT ARE THE SYMPTOMS OF GALL BLADDER CANCER?
These include:
Upper abdominal pain

Unexplained weight loss

Weakness

Lump in abdomen/ Abdominal distension

Jaundice

Early satiety
Early gall bladder cancer may have no signs or symptoms. Many are diagnosed during pathological examination of specimen of gall bladders removed during surgery for other causes
WHAT ARE THE TESTS TO DIAGNOSE GALL BLADDER CANCER?
Ultrasonography: commonly used for detection of tumour within gall bladder.

Studies to decide stage of cancer: Computed Tomogram (CT scan), MRI and PET scan. Detailed imaging of the gall bladder and surrounding structures, involvement of blood vessels and to detect spread of the disease and planning for surgery
WHAT ARE THE STAGES OF GALL BLADDER CANCER?
There are broadly four stages
Stage I: When cancer involves inner lining of gall bladder

Stage II: When cancer involves the muscle layer

Stage III: When cancer involves liver, intestine, bile ducts

Stage IV: When cancer has spread to major vessels of the liver
WHAT ARE THE TREATMENT OPTIONS FOR GALL BLADDER CANCER?
Treatment depends on various factors, most important being the stage of the disease
Surgery: Early tumours can be treated by surgical removal of the gall bladder alone. Advanced stages may require removal of portion of adjacent liver, bile ducts and appropriate re-routing of the bile flow.

Chemotherapy: Chemotherapy can be offered in 3 scenarios. Firstly, if the tumor is big, to reduce the tumor (neoadjuvant), second- after the surgery to reduce the chance of recurrence (adjuvant) and third in to palliate the symptoms in advanced/ metastatic cases (palliative).

Palliative: For non-operable cases, pain relief medications, stents for relieving obstruction of bile Chemotherapy/Radiation do have a much proven role.
FOLLOW UP
After any modality of treatment, a strict follow up with your oncologist is important to pick up complications or recurrence of disease as early as possible.
Gall bladder is a pouch for temporary storage and concentration of the bile before periodically releasing it into the intestine. It lies underneath the liver and pumps bile through a 'duct' into a common channel. This common channel which joins with the pancreatic channel and opens into the intestine.