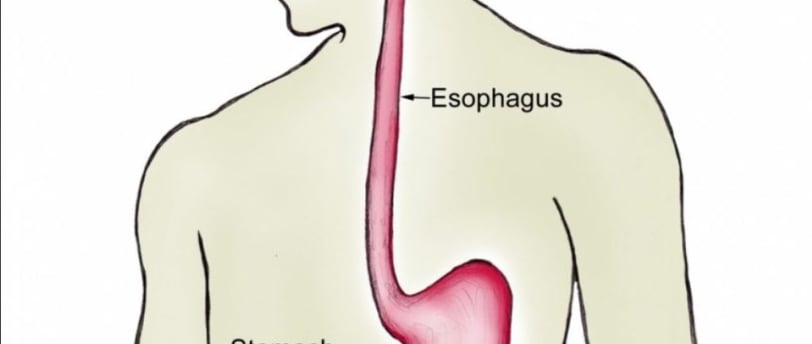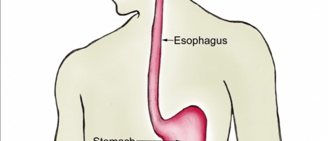 WHAT IS ESOPHAGEAL CANCER?
Unrestricted and abnormal growth of the esophageal wall cells, arising from any of the four layers and having tendency for invading adjacent structures. It grows into a mass or a tumour. There are two main types, squamous cell carcinoma and adenocarcinoma. Squamous cell carcinoma usually arise in the upper and middle thirds, while adenocarcinoma is found in the lower third.
WHO IS AT RISK OF GETTING ESOPHAGEAL CANCER?
Major risk factors for esophageal cancer are tobacco, smoking, Barret esophagus (due to long term acid reflux) and caustic ingestion. Squamous cell carcinoma is associated with tobacco and alcohol whereas adenocarcinoma is associated with obesity long term acid reflux.
WHAT ARE THE SYMPTOMS OF ESOPHAGEAL CANCER?
Esophageal cancer can present with variety of symptoms, which include:
Difficulty swallowing (dysphagia)

Unexplained weight loss

Chest pain, pressure or burning

Worsening indigestion or heartburn

Vomiting of blood (hematemesis)

Early esophageal cancer may have no signs or symptoms. Some may be diagnosed incidentally during endoscopy.
WHAT ARE THE TESTS TO DIAGNOSE ESOPHAGEAL CANCER?
Upper gastrointestinal endoscopy and biopsy: visualising the entire esophagus from within and taking specimen from any suspicious areas and sending it for pathological testing.

Studies to decide stage of cancer: Computed Tomogram (CT scan), PET scan. Detailed imaging of the esophagus and surrounding structures, to detect spread of the disease and planning for surgery/ radiotherapy
WHAT ARE THE STAGES OF ESOPHAGEAL CANCER?
There are four stages
Stage I: When cancer is within the lining of the esophagus
Stage II: When cancer has involved the entire thickness of esophagus and few lymph nodes
Stage III: When cancer has involved adjacent organs and considerable lymph nodes
Stage IV: When cancer has spread to distant organs
WHAT ARE THE TREATMENT OPTIONS FOR ESOPHAGEAL CANCER?
Treatment depends on various factors, most important being stage of the cancer and general health of the patient
Early tumours can be treated by endoscopic techniques like endoscopic resection. These therapies avoid a major surgery and removal of the esophagus. But they require strict follow up and repeated endoscopies to see that if disease recurs, it is picked up early. However, very small percentage of patients are amenable for this modality as diagnosis is usually delayed.

Surgery: Surgery is the most important treatment and most effective treatment for esophageal cancer. Surgery entails removal of the entire esophagus (most of the times) and subsequently maintaining the continuity by joining the stomach to the remnant esophagus in neck. This also involves removing the lymph nodes. Surgery can be done as an open surgery (with incisions on abdomen, neck, chest) or minimally invasive techniques (laparoscopic or robotic).

Radiation: Radiation given to kill the tumour cells, either as treatment for advanced/ inoperable cases, before or after surgery or as part of combination therapy.

Chemotherapy: Injectable drugs are given either before or after surgery, or as a part of combination therapy.

Palliative methods: To maintain nutrition in patients who have advanced disease, a tube may be inserted directly in stomach (gastrostomy) or intestine (jejunostomy). This can be done by endoscopy, laparoscopy or open surgery. At times a tube (stent) can be inserted to make a temporary passage in the esophagus to allow food to pass.
FOLLOW UP
After any modality of treatment, a strict follow up with your Surgical oncologist is important to pick up complications or recurrence of disease as early as possible.
Esophagus is commonly known as food pipe, it carries the food bolus from mouth to the stomach, where digestion begins. It is a hollow muscular tube and is roughly ten inches long. It is the only organ in human body which traverses 3 different regions i.e. neck, thorax and abdomen. It passes through the middle of the neck and chest behind the wind pipe, lungs, heart and terminates in the abdomen by joining stomach.